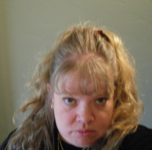 Kristina Good is currently Vice President of Creative Design for KR Business Design, LLC, which is a full service marketing communications &business development consulting firm. Before relocating to Prescott, AZ, she was contracted to serve as Director of Sales Development and Customer Service for Luritek Inc, a Biotech startup firm in the Philadelphia, PA area.
For the previous 8 years, she was the Manager of Customer Service and Warehouse Operations for Unique Kolours, LLC, a high end yarn distribution company in Malvern, PA, before they lost their U.S. distributorship. In that position, she was responsible for managing the primary customer interface with more than 1000 customer stores and order entry. In addition to supervising 5 warehouse employees and an administrative assistant (requiring Spanish language skills), she also managed numerous field sales representatives, and also organized and set up major trade show events. Kristy was also responsible for managing the company's large website and print ad advertising programs, utilizing her multimedia skills on line and in print.
After originally attaining her BS in Business from Western Connecticut State University in 1989, she worked for a number of years in the computer embroidery business, setting up businesses, managing worker staff, and also doing programming and design work.
As a web designer and producer, Kristy is highly experienced in using Adobe Dream Weaver software, as well as most of the components in Adobe Creative Suite 6, including Photoshop, Illustrator, Flash, and In-Design. In addition, she is well trained in Microsoft Word ,Excel, and Access as well as Quickbooks financial software and Atrex database/inventory management software.